"We read Flat Stanley and then made our own paper Stanley's. Then we practiced writing friendly letters and addressing envelopes so we could send them to our friends and family. So far, Stanlye has been to 22 states, and 4 countries!"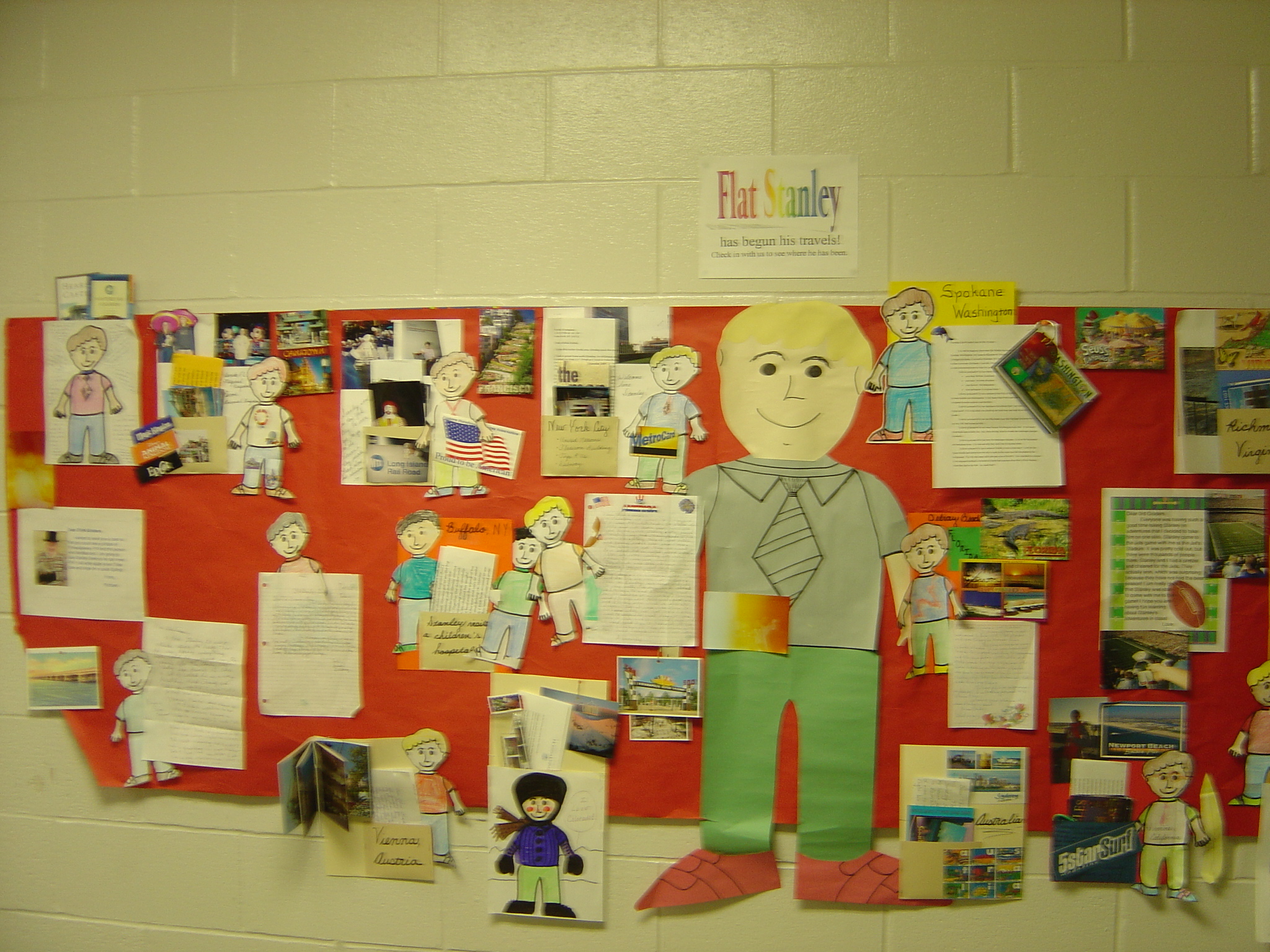 My third grade students have had many opportunities to work on the i-books this year. Here the students are working in pairs to complete a math webquest. The use of i-books has proved to be a valuable tool for my students.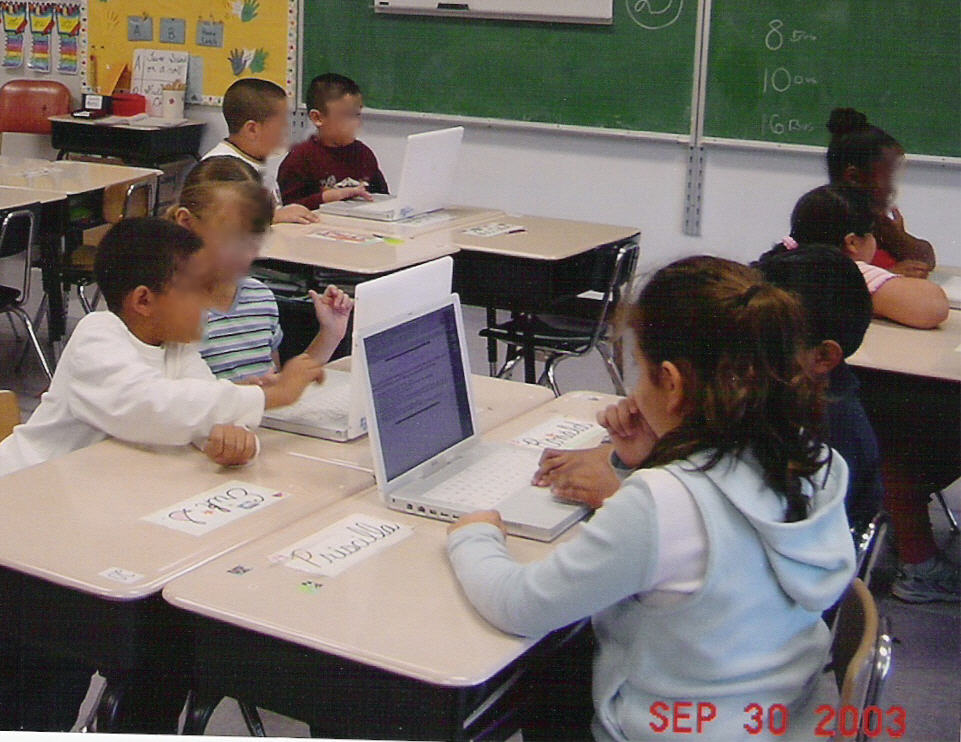 This was one of the stations in a circulation lesson that I created. The students were able to visually see the path that the blood takes when it pumps through the heart. I later assessed the students' understanding by having them draw the flow of blood in a diagram.
I believe that journal writing is an important part of learning in first grade. However, some of the students get frusturated when they can not think of something to write. As a class, we have spent a lot of time discussing strategies that we can use to help us choose a topic. Now, I notice the students looking back at old journal entries, or looking at books to get an idea. Sometimes the students need to be reminded of the strategies, but they usually complete their journal entries on time. This has been a big leap of success for me as a teacher.
"We exchanged penpal letters with a class from Baltimore, Maryland. We had a lot of fun telling our penpals about ourselves, and asking them questions. This also helped us learn how to write a correct friendly letter. We had to write a rough draft, edit it, then type our letters. Sometimes we were able to add graphics or watermarks."